Turning Point Center recovery guidance
12-step addiction recovery programs information and guidance.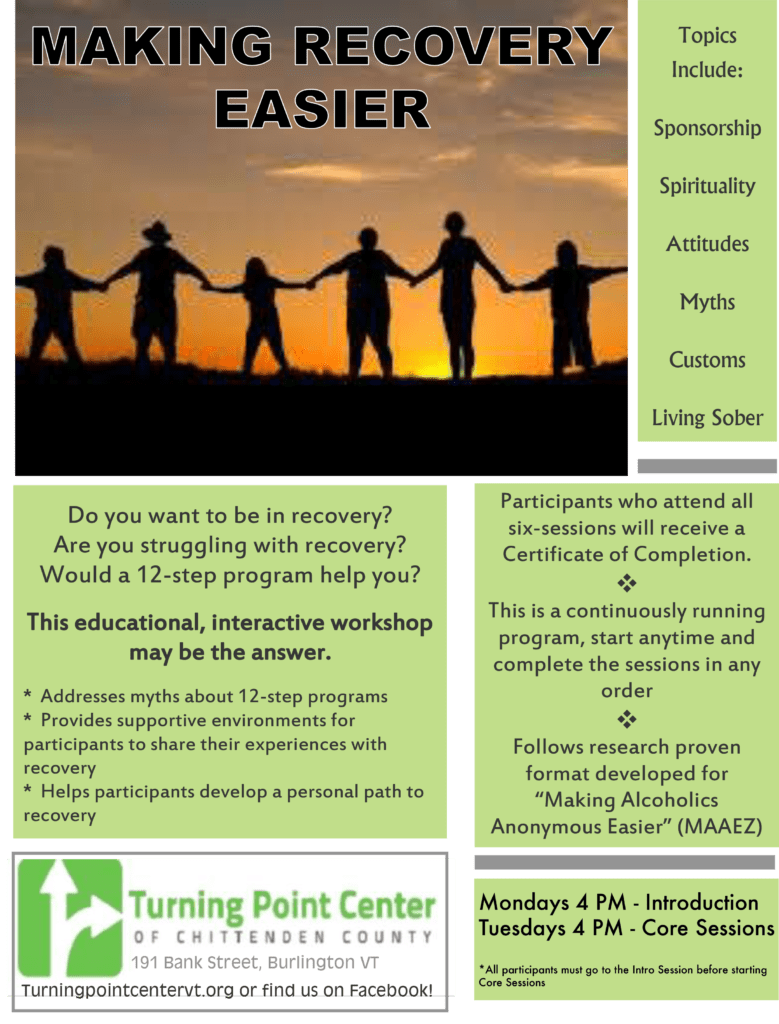 Making Recovery Easier (MRE) is a six session program designed to help clients deal with some of the experiences they are likely to encounter at 12-step meetings so that they will not immediately reject 12-step programs as a potential source of help.
The sessions are 90 minutes in length. Anyone interested can join the sessions at anytime during the six week rotation.
MRE is held on Tuesday at 1:30pm at the Turning Point Center.