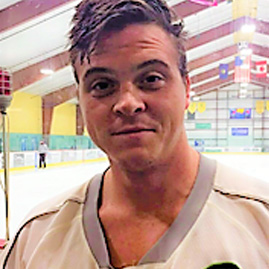 Cam Lauf
Supervisor, Peer Recovery Support Program, Emergency Department, University of VT Medical Center (UVMMC)
Cam hails from Baltimore, Maryland, but after six years in Burlington, we can't imagine him being anywhere else. He has an Associate in Arts from Community College of Vermont, and a Bachelor's in Psychological Sciences from the University of Vermont.
Cam is currently the Supervisor of the Emergency Department Recovery Support Program at the University of Vermont Medical Center. (Much respect if you can say that three times fast.) He's an active person in long-term recovery who plays ice hockey almost daily. Plus, he has a glorious cat named Twinkle.
P.S. Twinkle, if you're reading this, thanks for consenting to Cam spending so much time with us. We'll send cat treats soon.