The Emergency Department Program at the University of Vermont Medical Center is now able to offer a powerful tool to someone in crisis: A Peer Recovery Coach.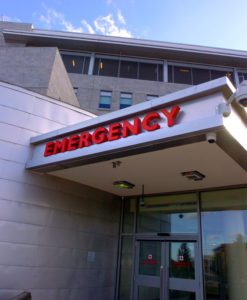 Coaches draw on their own long-term recovery experience to connect with others similarly affected by addiction. Their first-hand knowledge allows them to provide substantive connections and powerful support on everything from resource referrals for mental health, detox, housing, job, family, financial, community support and more. The relationship continues through meetings and daily phone calls as coaches guide others to meaningful, lasting health.
Peer Recovery Coaches' contributions vary but are always in service to the person growing into their healthiest selves. Whether it's: facilitating calls to local residential or outpatient addiction treatment centers, consoling loved ones after an overdose, explaining treatment choices, advocating on a patient's behalf, standing in as support during difficult interviews or conversations with community agencies, in-person meetings or any manner of unique situations – all coaches offer a guiding hand where there was none before.
In its inaugural year, Recovery Coaches have provided support for 635 total Emergency Department visits and met with 455 individuals directly. Of the 455, 65.7% have requested Recovery Coaching follow up post their E.D. visit, while 49.2% have engaged in some form of treatment after visiting with an E.D. Recovery Coach.
For more information about this innovative program please call the Center at 802.861.3150 or reach out to UVMMC.