Welcome!
Most groups, meetings, and programs are being held in person at the Turning Point Center, 179 S. Winooski Ave, Burlington, VT (Google Map). The Center is open every day of the week, 9 am–5 pm with some extended hours for groups and meetings.
Call the center at 802.861.3150 or knock on the window by the Center's front door and we'll admit you. See you soon!
Monthly
Weekly
Daily
List
Grid
Tile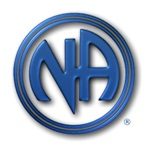 This meeting is an open, literature-based, wheelchair-accessible meeting of Narcotics
...
No event found!