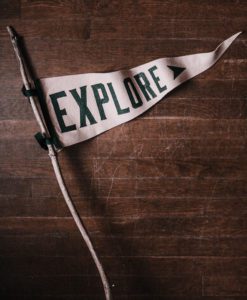 Chittenden County has resources for just about everything and we can help you connect with them.
Looking for something but not seeing it? Ask us and we'll do our best to connect you, 802.861.3150.
Many thanks to these organizations for being part of our extended family.
---
Due to the COVID-19 outbreak m
any in-person recovery meetings across the nation are being cancelled and moved to an online format.
We've put together a list of the online recovery resources and meetings that we were able to find.
---
12 Step Groups
Check out our calendar for a current schedule of meetings held at the Turning Point Center and please note that not all of these 12-step groups hold meetings at the Center.
A physical AA meeting
Meets Saturdays at Oakledge Park, Flynn Ave, Burlington, VT by the volleyball court at 7:30 pm.
---
Housing Opportunities
Burlington Housing Authority
65 Main Street, Burlington, VT, 802.864.0538
BHA manages over 600 apartments and issues over 1,880 vouchers, including 41 homeownership vouchers. BHA provides rental assistance to over 1,700 households through the Section 8 Housing Choice Voucher Program. They'd love to help you, too!
Vermont State Housing Authority
1 Prospect Street #1, Montpelier, VT, 802.828.3295
Winooski Housing Authority
83 Barlow Street, Winooski, VT 05404, 802.655.2360
Sober Houses
To view a list of sober houses, click here.
---
Individuals with Disabilities
Howard Center Developmental Services
102 South Winooski Avenue, Burlington, VT, 802.488.6500
Howard Center Developmental Services provides support to individuals with intellectual disabilities and Autism Spectrum Disorders and their families.
Social Security Administration
59 Pearl Street, Burlington, VT, 800.772.1213
Social Services Disability and SSDI Payments. General Assistance application.
Disability Project For Victim Assistance
50 Pearl Street, Burlington, VT, 802.651.9355
---
Economic Services
Champlain Valley Office of Economic Opportunity
Chittenden Community Action
255 South Champlain Street, Burlington, VT, 802.863.2771
Assistance with applying for benefits, vouchers for bus, appliances, and furniture. Please note the Low-Income requirements. Case Management services offered, too.
---
Recovery Supports
802 Quits
Tobacco Cessation Helpline 800.784.8669
Catamount Recovery Program
590 Main Street, Burlington- First floor of the UVM Davis Center, Room 112
Center for Health & Well Being Living Well Office, 802.656.0236
Community and housing support for college students in recovery.
Howard Center ACT 1/Bridge Program
184 Pearl Street, Burlington, VT, 802.488.6425
ACT I Program provides 24/7/365 information, referral, screening, and assessment services for individuals of all ages who are or are suspected to be incapacitated due to alcohol or other drugs.
Bridge Program: The Bridge Program provides short-term stabilization and detoxification in a non-medical setting for individuals ages 18 and older who are experiencing problematic alcohol or other drug use.
Lund Family Center
Cornerstone Drug Treatment Center
76 Glen Road, Burlington, VT, 802.864.7467
Inpatient Women's Facility. Family-focused and designed for mothers and their children to stay. Role as mother centralized during entire care.
Valley Vista
23 Upper Bradford, VT, 802.222.5201
Inpatient Drug Rehabilitation Facility. Adolescent and Adult. Women's, Men's and Adolescent exclusive inpatient programs
Centerpoint Adolescent Treatment Services
1025 Airport Drive, South Burlington, VT, 802.488.7711
CenterPoint's Substance Abuse & Mental Health Services provide a full array of counseling support for families and teens struggling with a broad range of social, emotional, mental health and substance abuse concerns.
Spectrum Counseling Youth and Family Services
31 Elmwood Avenue, Burlington, VT, 802.864.7423 x 310
Spectrum provides confidential screening, assessment and treatment of mental health and substance use concerns for adolescents and young adults (ages 12-26) and families.
---
Food Assistance
Chittenden Food Shelf
228 North Winooski Avenue, Burlington, VT, 802.658.7939
Open Monday-Friday 9:00 am - 4:00 pm
COTS DayStation
95 North Avenue, Burlington, VT, 802.864.7402
Hours for Lunch 12:30 pm - 1:00 pm
---
Elder Support, Home Care and Wrap-Around Services
Age Well , formerly Champlain Valley Agency on Aging (CVAA)
Elder services info (Senior Helpline), case management, Meals on Wheels & community meals, health insurance & nutrition counseling, caregiver support, Healthy Aging classes, Senior Companions. Must want help/info on how to age with independence and dignity with a high quality of life. Helps elders from Addison, Chittenden, Franklin and Grand Isle counties.
875 Roosevelt Highway, Ste. 210, Colchester, VT 05446, 802.865.0360
1-800-642-5119 (Senior Helpline
Visiting Nurse Assoc. of Chittenden / Grand Isle
Home care for elders & disabled; chronic illness management; adult day care; end-of-life care. VNA serves all ages and provides long-term care for people with complex health needs. Must be in need of home care or daily support.
25 Prim Road, Colchester, VT 05446, 802.658.1900
PACE Vermont
PACE is a health care program that helps eligible older adults remain independent in their own homes. Provides direct medical services as well as home care, medications, transportation, social support, and more.
Fanny Allen Campus
786 College Parkway, Colchester, VT 05446, 802.655.6700
Choices for Care (VT DAIL)
In-home care, respite & care coordination for elders & disabled w/ complex medical needs. Must be elderly, disabled, or have complex medical needs.
802.871.3058
Home Instead Senior Care Services
Elders, people living with Alzheimer's & other chronic illnesses of aging. Non-medical home care, companionship, respite & light housekeeping.
41 IDX Drive, Ste. 230, South Burlington, VT  05403, 802.860.4663
 Bayada Nurses, Inc. (was Professional Nurses Service)
Home care, respite & care management for elders & disabled. Anyone requiring skilled home care by nurses.
94 W. Canal Street, Winooski, VT 05404, 802.655.7111