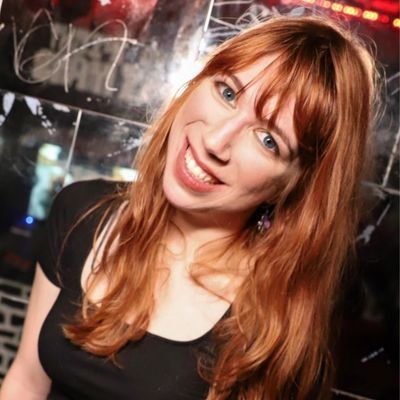 Stand Up for Recovery
Join us for a night of stand up comedy and silent auction, with support from Acabay, Inc., this evening will be a hilarious opportunity to support Burlington's recovery center. Featuring the amazing Tina Friml (bio below), Tracy Dolan, and special guests TBA. This event will be in the Black Box theater at Main Street Landing, 60 Lake Street, in Burlington.
$20 General seating | $40 Advocate seating…an opportunity to support the Turning Point with an extra donation, and we'll thank you with some special swag!
Support the Turning Point by bidding on donations from Great Harvest Bakery, Champlain Sailing Club, Tooth Tattoo, the Great Escape Room, MK Clothing, Healthy Living, Pingala Cafe, Phoenix Books, Willow's Bagels, Burger Night at Bread & Butter Farm, Monstream Studio, Yankee Tattoo, NU Chocolate, Mary Lacy, Bill Reed Voice Studio, Hot Yoga Burlington, Brian's North End Auto, Freeman's Grove Benevolent Society, Hotel Vermont, Yoga by Krista, Shelburne Farms, Bare Med Spa, Sushi Maeda, and more!
Tina is a New York-based comedian, Originally from Burlington, Vermont. Having merged into standup comedy following an upbringing in local theater and a decade as a songwriter, she was named a 2019 JUST FOR LAUGHS New Face and has appeared on THE DREW BARRYMORE SHOW'S 'Bananamores', 2019's NEW YORK COMEDY FESTIVAL, 2019's LIMESTONE COMEDY FESTIVAL, and the NBC Comedy Spotlight Series as part of 2018's WOMEN IN COMEDY FESTIVAL. She is the 2018 winner of VERMONT'S FUNNIEST COMEDIAN at Vermont Comedy Club, Tina has been a frequent performer at her home club, Vermont Comedy Club, where she headlined her sold out show in fall 2019, along with opening for national acts over the lest three years such as Bobcat Goldthwait, Hari Kondabolu, Kurt Braunohler, Sean Patton, and Michele Buteau. She won the 2019 Seven Daysie for 'Best Standup Comic (in Vermont)' and was featured on the cover of Burlington Free Press, WCAX, and VPR's 'Vermont Edition.' She was listed as one of Seven Days' most influential female comics in Vermont in 2017.