We are delighted to announce the 4th annual comedy night:
STAND UP FOR RECOVERY
An evening of comedy to benefit the Turning Point Center of Chittenden County
Thursday, June 8th, 2023 in Burlington
This program of stand-up comedy will be well-promoted and artfully produced with local and regional talent. With your financial support, it will be successful fundraiser for us! More details coming soon!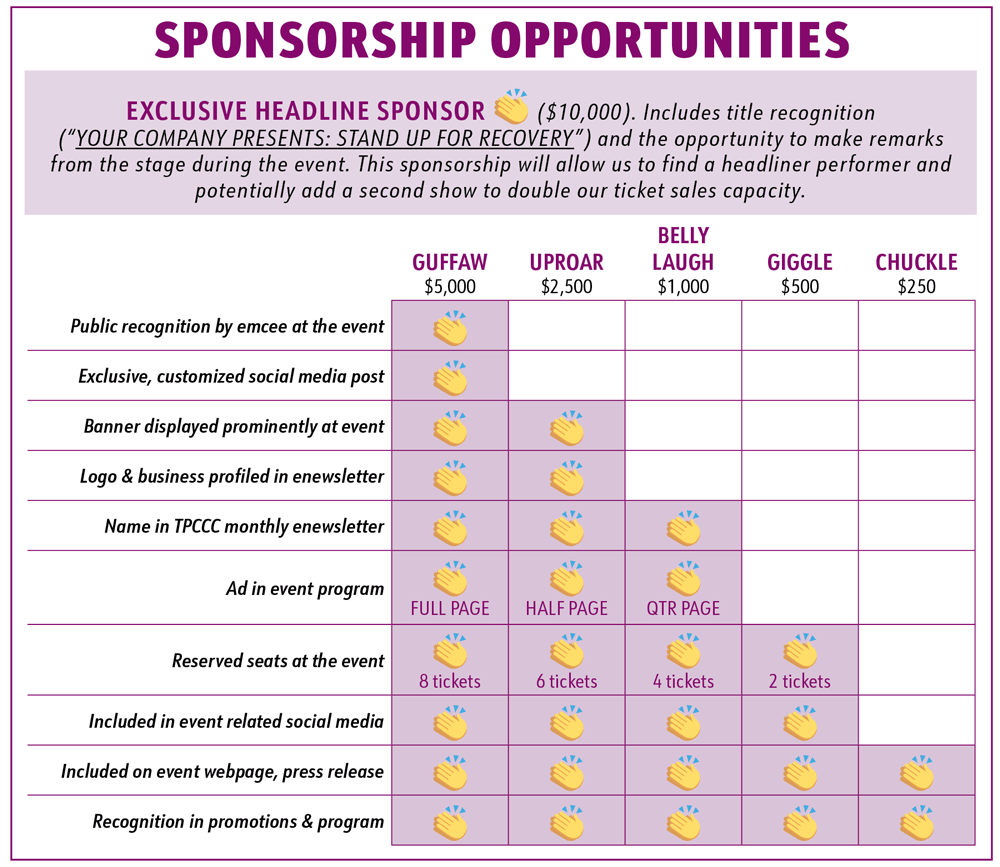 If you have any questions about the event or the benefits of the sponsorship levels, please contact Kim Norman Mercer, TPCCC Director of Marketing & Development.