When you volunteer the effects multiply around you.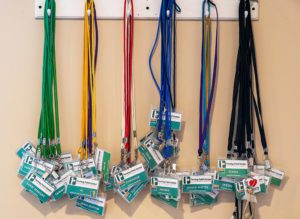 Besides helping the Center carry out its profoundly life-affirming work, you have the chance to meet new people and expand your recovery network, add to your resume and school applications and, bonus, you can stand tall when you look in the mirror.
Volunteer orientation is every Thursday at 1:00 pm. No reservation is required and we always serve good coffee.
---
Need more convincing? Volunteering provides:
Engagement in the recovery community
Essential employment skills
A safe and supportive place to practice and improve skillsets
Interested, come to the Center to fill out a Volunteer Application. We can't wait to meet you.
What I've put in as a volunteer at the Turning Point Center of Chittenden County doesn't come close to the priceless gifts I've received in return. I have my dignity back, I feel accepted, I'm part of a community, I love myself again, I have a connection. Turning Point saved my soul and spirit. I'm truly and honestly accepted. And I am proud to be me!" — Anne Heather